Need electrical work done on your home? We can help, regardless if it's inside or outside!
Wiring
From installation, to re-wiring, to repairs, we have the skills to get it done!
Lighting
Let us shine a light on your situation, whether that's indoors, outside, or even underwater!
Power
We can power you up; From making power backups, to generators, to surge protection.
Whether you need information, advice or a quotation for a repair, reno, or a new electrical project? We are here to help.
Our Promise
Whatever your electrical needs, count on Stanson Electric to do the work quickly and properly, at a fair price, with a full guarantee. And a friendly smile. Day or night. Really.
About Us & Why We are
The Best For the Job
We are your electricians. Any and all electrical work, indoors and outdoors, for home, business and industry.
Our electricians design and install everything. From complete wiring for commercial and residential buildings to underground, waterproof landscape lighting. We install ceiling fans and fix broken light switches. No matter where you are in the Waterloo-Wellington Region (and beyond), we'll be there.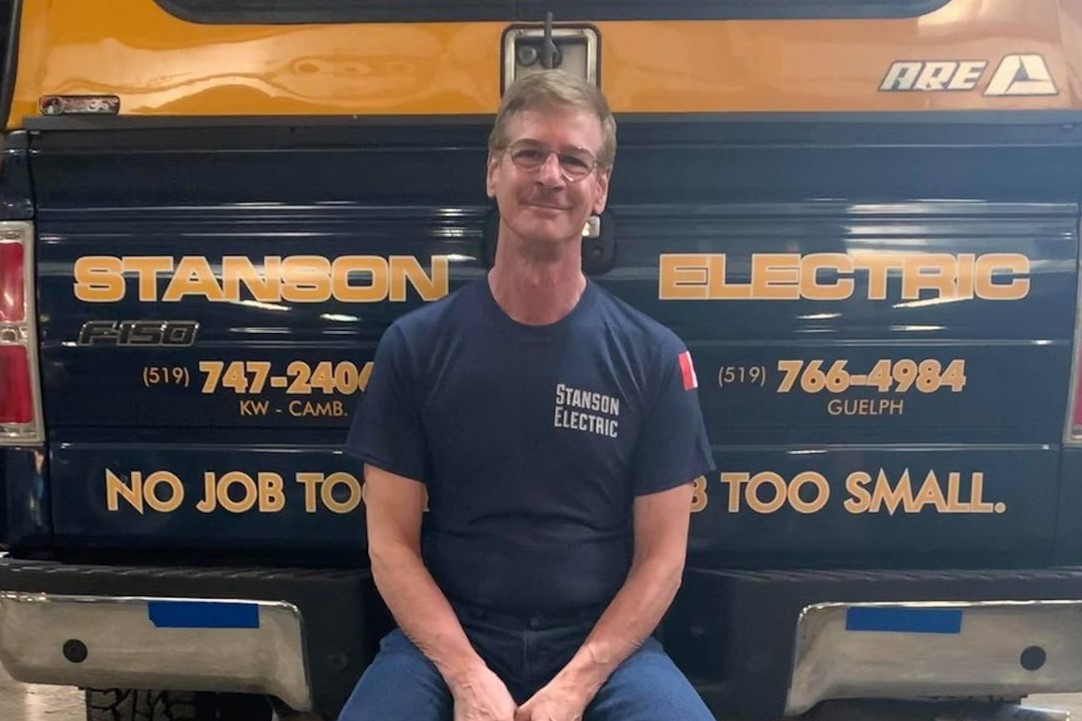 Matt Stanson, Master Electrician with 40+ years' experience, leads this team of skilled, trained and experienced electricians.
We are there when you need us. Most work happens during regular weekday business hours, but since you can't control when things go wrong? We work evenings, weekends and holidays when necessary. We're here to ensure you are never left in the cold, dark or, worse, in a potentially dangerous situation because of faulty wiring.
CALL US FOR A QUOTE.
When you call Stanson Electric, you speak to a live person right away. Be treated like a human being rather than a number. If we're not immediately available to answer the phone, we promise to return your call quickly, usually within hours.
Our response time for getting to your job is anywhere from a few hours to a few days, depending on your location and the urgency of your electrical need.
We offer realistic timelines and budget so that you know exactly what to expect when we begin your electrical repair, design or installation. We always take the time to explain what needs to be done and how it will be achieved.
All our services come with a complete guarantee for your peace of mind.
We take pride in the quality of our work. Your job gets done properly, efficiently, and cost-effectively. We love it if we can make you smile while we're at it.